Congratulations Julie!
Once a month, our community votes to recognize a single member who embodies the spirit of Subversus Fitness. He/she is someone who has a good attitude, even on the toughest days, is always there to lend support to fellow athletes, and generally goes the extra mile to help build our community to become even more awesome. When it's time to vote, we send a reminder email out to the entire crew, but if you ever see another member do something really cool for you or the gym in general, feel free to shoot us an email at info@crossfitcc.com or leave a note in the box to tell us what happened! Our Member of the Month is always awarded a FREE month of membership to Subversus.
What some of you had to say about Julie!
Some words from the Coaches!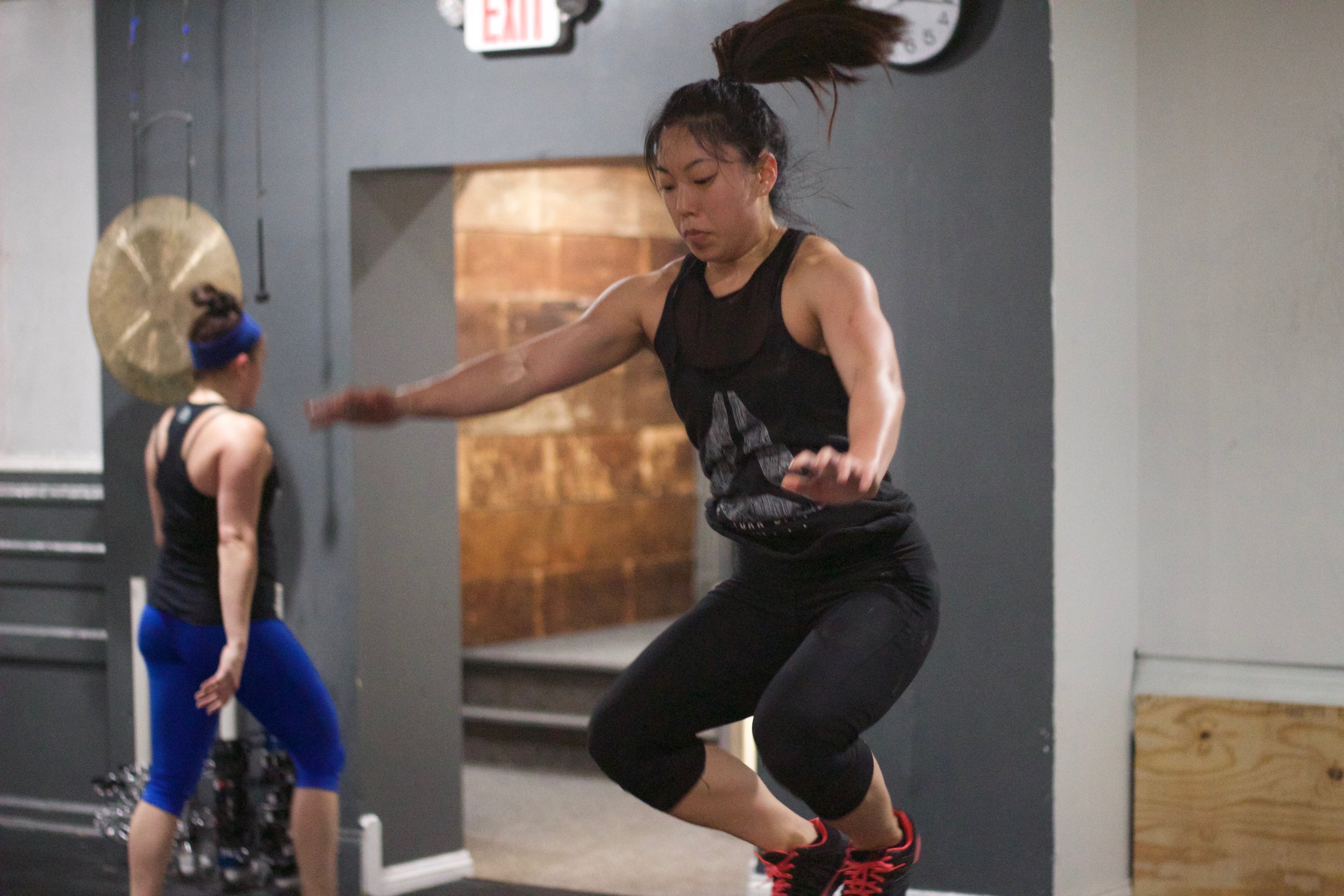 Now, from our winner!
WHAT'S YOUR DAY JOB AND PROFESSION?
I currently work as a Recruiter/Administrative Assistant for a local dental staffing agency. I'm in the midst of applying to dental schools too, so hopefully my day job will change back to Student soon!
WHAT'S YOUR FAVORITE WORKOUT?
Not sure I have a favorite workout but I don't mind squatting!
WHAT'S A GOAL OR SOMETHING THAT YOU'RE WORKING ON?
Instead of always watching everyone's muscle-ups in amazement, maybe I'll have the courage to try one… … ….in my next life.
WHAT'S SOMETHING ABOUT YOU THAT MOST PEOPLE DON'T KNOW?
Believe it or not, I don't like burpees! Also, in 11th grade, I've been hit in the head with a field hockey ball and had to get 16 (tiny) stitches… First and last time riding an ambulance… Was a bit traumatic for my teenage self because Picture Day and Junior Prom was in the same month.
Thanks for having me!
Keep up the great work!!