Congratulations, Ben!
Once a month, our community votes to recognize a single member who embodies the spirit of Subversus Fitness. He/she is someone who has a good attitude, even on the toughest days, is always there to lend support to fellow athletes, and generally goes the extra mile to help build our community to become even more awesome. When it's time to vote, we send a reminder email out to the entire crew, but if you ever see another member do something really cool for you or the gym in general, feel free to shoot us an email at info@crossfitcc.com or leave a note in the box to tell us what happened! Our Member of the Month is always awarded a FREE month of membership to Subversus.
What some of you had to say about Ben!
"I had the honor of being on Ben's team in last years In House comp and he was a perfect teammate. He did 100 double unders in a row TWICE during a wod, rowed hard for 15 minutes straight, and was happy to do anything to help the team. That is why his name is engraved for all eternity on the plaque next to the water cooler.
Congrats Ben on this well deserved award!" – Greg
"The Silent Assasin"
"Last in First out"
New Father ( and he thinks CrossFit is hard…)
Seriously though. Always an inspiration for me, especially if he is my partner in a WOD.
Hard worker with tremendous skills and the detrmination to get it all done.
This is well deserved. Subversus (there I said it) needs people like Ben to show the way.
Congrats Ben" – Miele
"Glad to see Ben Dooley finally honored as member of the month…after he has campaigned for it for so long!! That's all the guy talks about!! Ben personifies quiet excellence. He's definitely not an attention seeker but his scores often makes jaws drop. Watching him do 100 unbroken double unders followed by 20 unbroken overhead squats during this years open was the most impressive thing I've seen in a while. You won't hear him complaining about a wod, the length of the warmup, or the temperature in the gym. He just puts his nose to the grindstone and gets his work done. He's someone all of us in the over 40 set aspire to emulate. Congratulations Ben.
PS..I can't wait to read the personal bio section of his MOTM post to learn more about the man, the myth, the legend." -Kit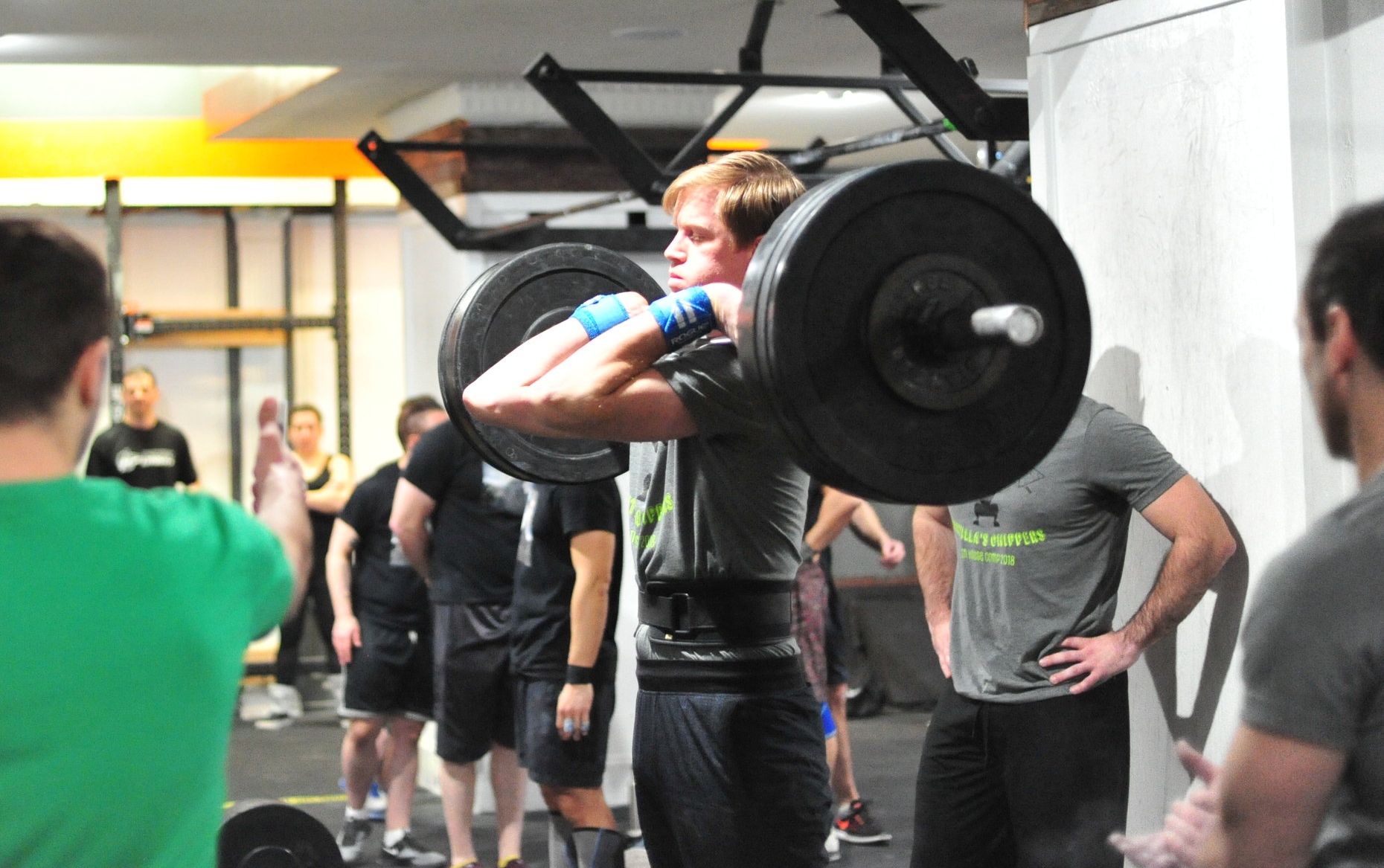 Congratulations from the Coaches!
"Ben is an assassin. He will murder you in the workout, and then be the one cheering you on the loudest. And you can't even be mad about it, because this man is a stud. Congrats." – Tim
"This is great! Ben is always a delight to have in class. You can count on him to hold himself accountable to great form while always pushing his limits. If you're working out with Ben, know that he's quietly, calmly, going much faster than you…and will immediately cheer for you the moment he's done. A solid and valued part of our community." – Justin
"Dooley. What a legend. I've heard he's a pretty big deal in the evening classes, whenever those are." – Ave
"Ben is a silent killer. Hard working, open to feedback & never complains. I'm sure he's going to set a great CrossFit example for his latest addition 🙂 " – Morgan
"Little known fact.. Early last year, I mentioned in an evening class that I heard the founder of of CrossFit, Greg Glassman, was going to be in DC for an event and I was going to crash it to tell him about UliftU. Ben heard this, pulled me aside and through some previous work contacts connected me with people so that 12 hours later as I stood in DC I did in fact meet with Greg Glassman (in a far more official and less stalkerish capacity than I would have accomplished on my own). Forever grateful for that and it speaks to how Ben operates, quietly do work and move along." -Wylie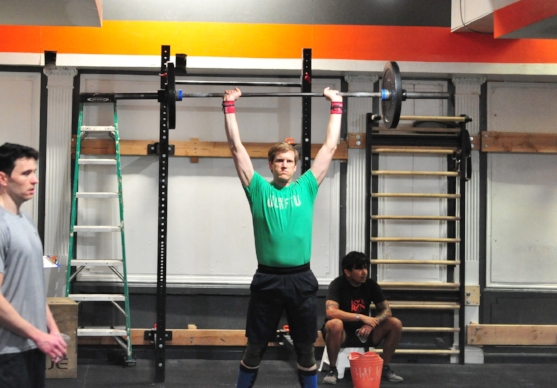 Now, from the winner!
What's your day job and profession?
I work for Comcast with their Video Services team. My focus is on developing new apps for the X1 set-top box, particularly related to Music and Games.
What's your favorite workout?
Outside the gym, my favorite workout is going for a run or hike with my wife. In the gym, I like the partner workouts, especially if they involve running or sandbags
What's a goal or something that you're working on?
My latest goal is to make sure I stay fit enough to keep up with my daughter.
What's something about you that most people don't know?
My favorite celebrity sighting while working for ESPN was the A-Team Van. I love it when plan comes together.
Well done Ben!! Keep up the awesome work!